Side Projects
From time to time I'll get together with other musicians or producers to work
on projects.
Sons of the Blues
Sons of the Blues is a blues project that I am working on with Patrick Byrne. We're doing a unique blend of our interpretations of Chicago and Mississippi Blues classics and original compositions. Patrick is on vocals, rhythm guitar and stomp box with yours truly on lead guitar improvisations and accompaniments.
We've played at the Bendigo Blues and Roots Festival and other central Victorian venues over the last few years.
Bendigo Magazine Review – 20 August 2012
Hoochie Coochie Man Music Clip Released – 29 March 2013

The Art of the International UNCLES INC. Exhibition at The Gordon Institute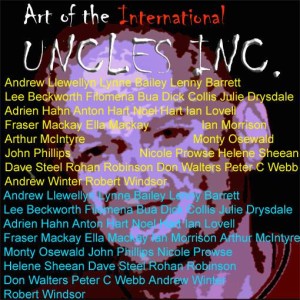 John is part of the UNCLES group of artists. A book and exhibition was launched at The Gordon Institute, Geelong in April 2016.